Thw WYLD Van, at the New Orleans Jazz and Heritage Festival, April, 1987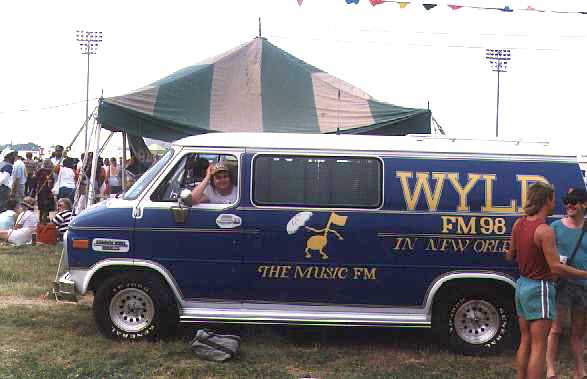 Back in 1986-87, I worked in New Orleans at Broadcast Technical, and we tried our best to make 9 stations in the NOLA area happy. One of my tasks included running the remote broadcast from the Jazz and Heritage Festival. It was very hot, but very exciting to be in the middle of all that music!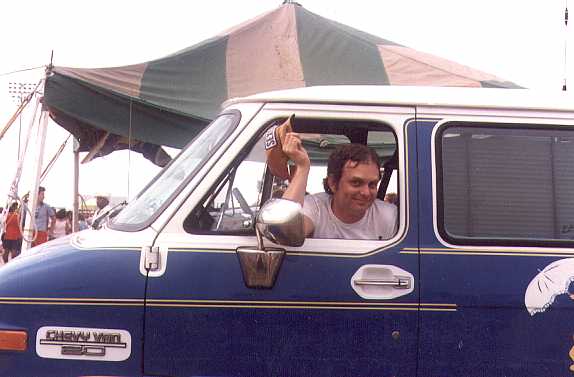 Thanks to Jill Henry for the photos!
---
Return to the "look" page

© 2002 Broadcast Engineering Services of Bonny Doon