This is Jeff Hershberger's page.
Professional:
My LinkedIn profile
Resume under construction
Dr. Jeff Hershberger
Ph.D., Materials Science, The University of Michigan, 1999
BS, Mechanics, Michigan State University, 1993
Current position:
Technology leader in thermoelectric R&D, Laird Technologies Thermal Products Business Unit
Email: jhershberger at lairdtech
Previous position:
Post-doctoral researcher followed by Staff Scientist, Argonne National Laboratory
Energy Technology Division (now defunct, see Tribology section in the Energy Systems division)
Current or former member of:
The International Thermoelectric Society
The Materials Research Society
The Society of Tribologists and Lubrication Engineers
---
Personal:
Location: Cleveland area, Ohio, USA
Email: hershberger.jeff at gmail
My blog
My Facebook profile
Cleveland Social Media Club
Lake Erie Moose Society of Cleveland bloggers
My flickr photostream
My Delicious bookmarks
Items I've shared in Google Reader
Subpages within this site:
Links page
Our first house in Chicago, the 1888 farmhouse that wanted to be grand.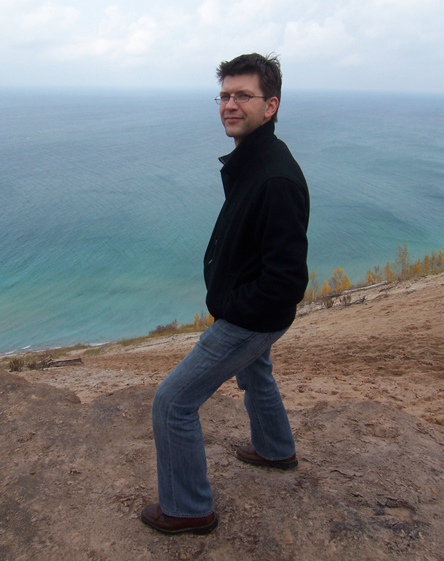 Please forgive the rudimentary HTML, I learned it in 1995. At least it's compatible with your browser.