Good Times and Friendly Faces
The 1996 Rockies Conference Picnic
---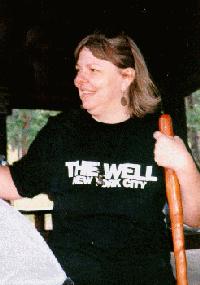 We're all happy to see Jude up and around and able to party with us. The new cane is a stylish addition, don't you think?
---
---
You can see pictures of Chu'ullas and Toast at the picnic; you can read about the Rockies conference;
or you can return to my home page.
This is my page: Jennifer B Powell.