Michael Psycle's Homo Page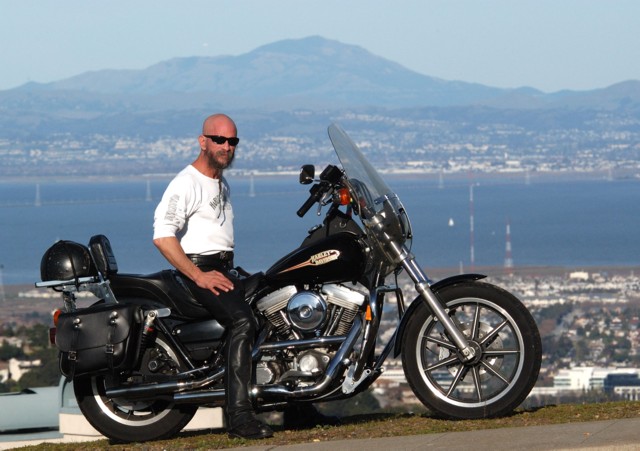 Hi and welcome to my homo page. I'm a queer, Jewish biker, originally from Brooklyn and living for the past twenty nine years in San Francisco. In 2004, I retired after a thirty three year career as a marriage counselor for same sex couples. I enjoy getting to know people, learning to play conga drums, riding my Harley Davidson, quiet times at home with Bob, my husband of eighteen years, and occasionally being rambunctious.
The photo at the right, with the San Francisco Bay and Mt. Diablo in the background was taken on January 22, 2006, which was a beautifully clear day in northern California. I have had the same motorcycle for the past fourteen years.
Following are pages which I have put up on the web. They will get you to information about myself and my passions. I hope you enjoy them. I welcome your comments and feedback.
---
Queer Biker Invasion of Death Valley - This is an annual ride to Death Valley. Come join us.
---
---
Updated January 29, 2006