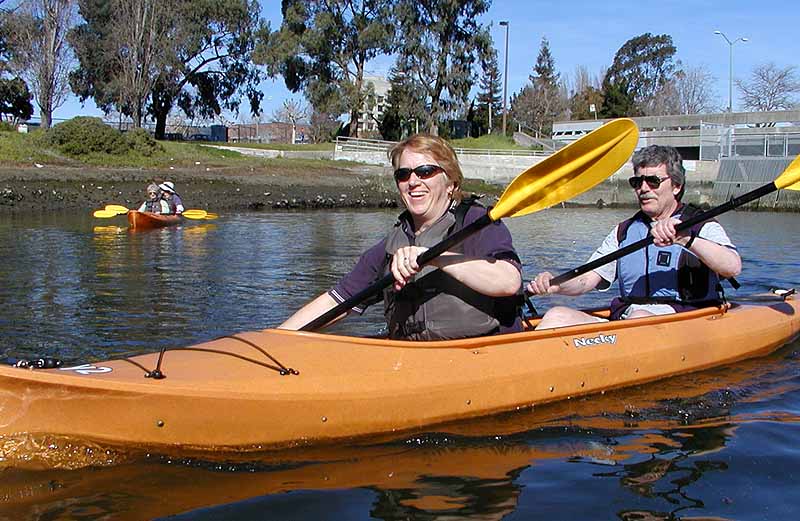 Mayor Beverly Johnson of Alameda kayaks the Oakland River to the head of navigation. The debris screen seen in the background is the only obstacle to passage from the Estuary all the way into Lake Merritt.
The event kicks off the "Year of the Estuary," a project led by Waterfront Action in collaboration with the East Bay Regional Park District, Jack London Aquatic Center, Save the Bay, the cities of Alameda and Oakland and the Port of Oakland.
There is a full schedule of classes and activities throughout the year emphasizing water access, maritime history and environmental stewardship.
previous photo - - - - - - - - - - - - next photo