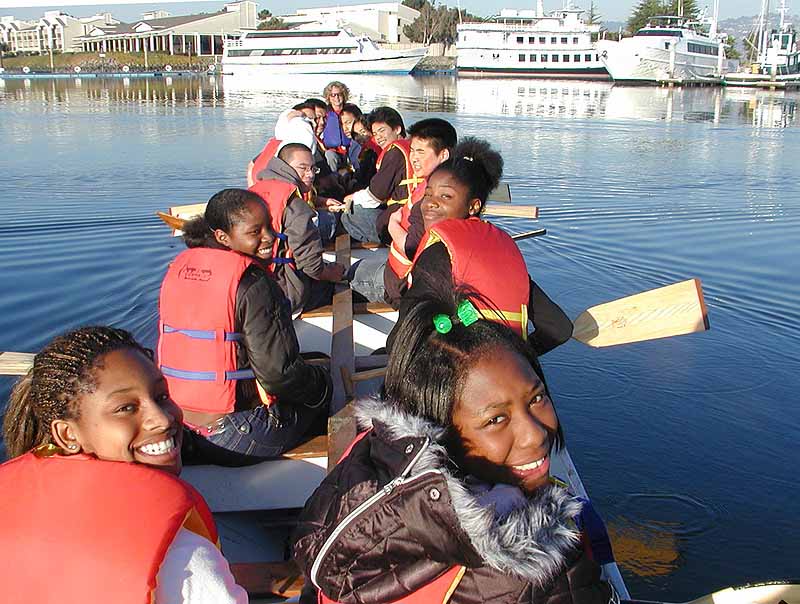 The first dragon boat youth team from Berkeley High hits the water for their first practice.
The group is from the R.I.S.E. program, a joint project of the East Bay Asian Youth Center and the Berkeley Unified School District.
More youth team photos are on the Berkelery Racing Canoe Center website.
previous photo - - - - - - - - - - - - next photo