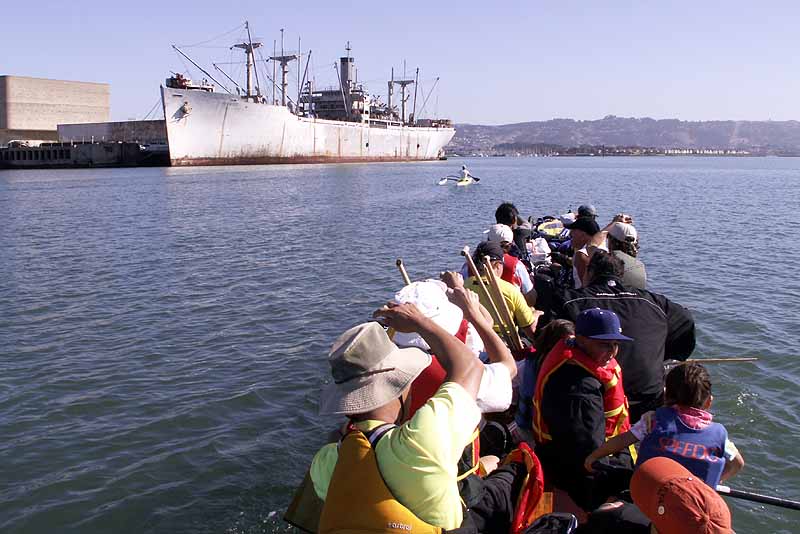 A dragon boat and an outrigger from the Berkeley Racing Canoe Center approach the Richmond berth of the Red Oak Victory to participate in the monthly pancake breakfast on board the historic ship.
The trip was part of the annual week-long kayak sojourn around the Bay conducted by Bay Access as part of their advocacy for the San Francisco Water Trail.
Historic ships may prove to be vital stopping points on the Water Trail, partly because of their potential to provide inexpensive overnight accommodations with little or no additional facilities development or environmental impacts.
previous photo - - - - - - - - - - - - next photo