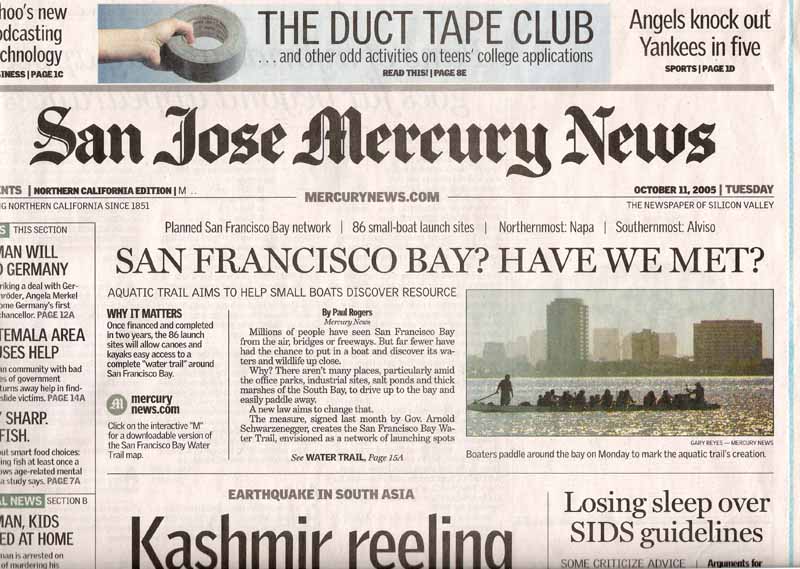 Hold page one!
Bay Access, the Berkeley Racing Canoe Center, and third graders from the Crestmont School make the front page of the Mercury News as they tour the Berkeley waterfront by dragon boat.
The occasion was the last day of the annual Bay Access week-long kayak trip around the bay, and a celebration of the passage of California AB 1296, the legislation that authorizes the San Francisco Bay Area Water Trail.
BCDC, the Bay Conservation and Development Commission, will be the lead planning agency for the Water Trail.
See www.mercurynews.com/mld/mercurynews/news/local/12871895.htm for the full article and more photos.
Photo credit: Gary Reyes - Mercury News
previous photo - - - - - - - - - - - - next photo