About Morning Star Imports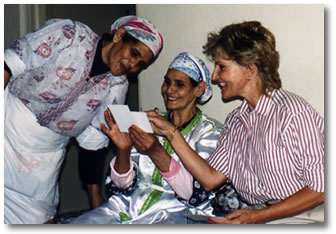 Morning Star Imports specializes in unique jewelry and fashions handcrafted in ancient traditions around the world. We travel to desert towns, village souqs and bustling cities in Africa and the Middle East to find the finest antique pieces available. We also work with tribal artisans to recreate traditional designs at their finest. Our goals are to bring customers quality adornments at reasonable prices and support the work of current artisans and traders at fair prices.

The colors, balance and materials of folk jewelry around the world easily compliment today's elegant fashions and simple designs. From single strands of traditional beads to elaborate wedding necklaces and Native American bracelets, we invite you peruse our listings. It is our pleasure to bring you the rich styles of centuries old design at its finest.