Look down this page for some examples of support for your project
that can be supplied by Broadcast Engineering Services of Bonny Doon, and some useful links: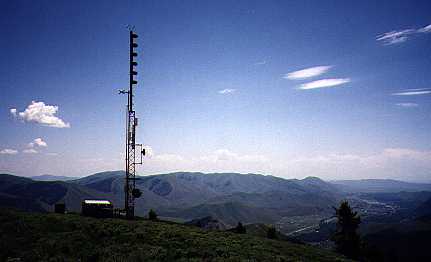 The Transmitting Antenna and tower of KSKI, Sun Valley, Idaho, 90 feet overall above ground, 8300 feet above sea level


---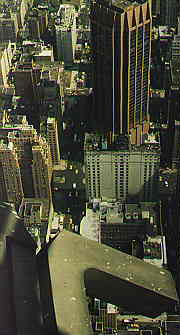 This photo shows one bay of the standby FM Antenna System ( the "ALFORD") at the Empire State Building, New York. Those little yellow specks on the streets below are taxi cabs!
Most of the users of this antenna system have moved to a combined system made by Electronics Research Incorporated, about 70 feet above.
The "Alford" is now a backup antenna for some of the FM's at Empire State.
PS: Yes, I was belted in when I took this snapshot....

---
For more information about Broadcast Engineering Services of Bonny Doon, call or e-mail today!

Back to the Broadcast Engineering Services of Bonny Doon Page

© 2001 Broadcast Engineering Services of Bonny Doon