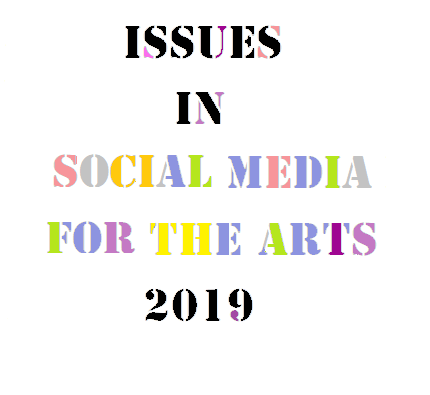 H osted by
the Social Media Narratives Class
Art and Technology Studies
School of the Art Institute of Chicago
Facebook and Google Docs
November 7 - 12, 2019
Judy Malloy: Introduction
F rom November 7-12, 2019, the School of the Art Institute of Chicago, Art and Technology Studies (SAIC ATS) Social Media Narratives online panel on Blueskying a Social Media Platform for the Arts took place with parallel conversations on Facebook and Google Docs. In an era of ethics crises on commercial social media platforms, in various ways, 12 invited panelists explored the need for social media platforms more hospitable to the arts and weighed in on what that might involve.
Blueskying a Social Media Platform for the Arts was the third online panel in the Issues in Social Media for the Arts series that began at the Rutgers Camden Digital Studies Center in November 2016 with an online panel on Social Media Narrative: Issues in Contemporary Practice.
As their primary endeavor, the students in the SAIC ATS Social Media Narratives class, were -- in addition to studying the lineage of social media-based art practice and relevant issues in the social media infosphere -- creating a body of extraordinary work using platforms including Instagram, Facebook, Twitter, Tumblr, and YouTube. Thus, the panel served to ground their work in discussion of issues in the social media environment, as well, when it was brought into the discussion, to ground the panel in contemporary creative practice in the field.
Panelists' informal online statements and the resulting informal conversations can be found by clicking on their names below. Bringing overviews, ideas, histories, and observations to the table, the panelists were:
Deanne Achong, Artist and Designer
George Fifield, Founder and Director of Boston Cyberarts
Juana Guzman, National Arts Consultant and Arts Advocate
Isobel Harbison, Art Critic and Lecturer in the Department of Art, Goldsmiths
Adriene Jenik, Artist, Professor of Intermedia in the School of Art, Arizona State University
Dal Yong Jin, Professor, School of Communication at Simon Fraser University
Tom Klinkowstein, President, Media A LLC, Professor, Hofstra University, Adj. Professor, Pratt
Richard Lowenberg, Founding Director of the 1st-Mile Institute, and of NM Broadband for All
Marisa Parham, Professor of English, Amherst College, Director of the Immersive Reality Lab
Tommer Peterson, Theatre Artist and Designer
Ellen Sandor, Founding Director of (art)n, chair of the Gene Siskel Film Center
Wendel A. White, Photographer, Distinguished Professor of Art, Stockton University
SAIC ATS Class in Social Media Narratives Exhibition Website
With work by Vee Nyah Culton, Terrell Davis, Adriana Guillen Santalla, Samuel Han, Xavier Hughes, Yoon Joong Hwang, Olivia Paige Johnson, Keun Mok Park, Richard Park, Wayne P. Tate, Ruby Hana Williams, and July Yoon

Producer
Judy Malloy, Lecturer, School of the Art Institute of Chicago, Art and Technology Studies
Beginning with an overview of the panelists' visions and questions, this introduction to the Blueskying a Social Media Platform for the Arts panel looks at issues regarding creative practice on Social Media -- such as diversity, inclusion, and access, a desire for a more ethical and humane social media environment, signal vs noise, the latitude to create significant work, archiving and permanence, privacy, censorship concerns, and a return to the "you own your own words policies" that distinguished early social media platforms. This introduction is also centrally grounded with observations on its use of Facebook Groups and Google Docs as parallel discussion platforms. And it concludes with suggestions for future discussion and action.
"Overall, social media has transformed our daily activities. The degree of change is unprecedented. It is important to understand the ways in which social media has influenced our cultural lives. More importantly, it is significant to utilize social media to not only enhance our cultural activities, but also to create arts and culture." - Dal Yong Jin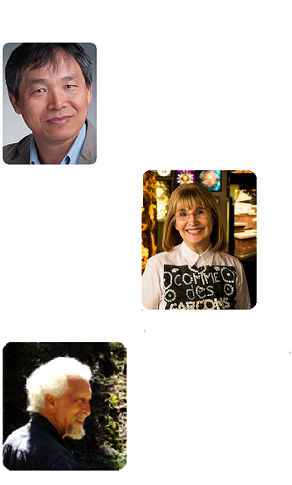 Panelists addressed the importance of social media in the cultural sphere, while at the same time they responded in various ways to the invitation to envision the future arts-centered platforms which the panel invited. There was discussion on the role of a platform that situates the arts as a core part of the social media infosphere; there were questions about the meaning of the terms "art" and "artist" in social media environments. There were calls for a platform that not only represents diverse voices and artmaking approaches, but also does not isolate artists from the social media public as a whole.
"The future of art depends upon more engagement between artists, patrons, curators, educators, and the general public, especially intergenerational dialogues," Ellen Sandor emphasized. "Using social media as a framework for collaboration that supports tolerance, diversity, and inclusion helps us all to be more receptive to each other's authenticity, to lean in, to find resonance with each other, and uncover new ways to be engaged in a better world of our own co-creating."
Sandor -- whose work as a pioneer new media artist includes Founding Director of (art)n, co-editor of New Media Futures: The Rise of Women in the Digital Arts, and Board Chair, Gene Siskel Film Center -- envisioned "a vast untapped potential to richly engage with our shared cultural heritage, in which artists (and scientists) can still be the trailblazers of the future within a rich, art historical context across millennia."
In parallel, the "troubled path", which has typified the advance of contemporary commercial social media, was addressed by Richard Lowenberg, founder of the 1st-Mile Institute and its New Mexico "Broadband for All" Initiative. Lowenberg, who also contributed an agenda for action, began his statement by saying:
"Networked society while wondrous in its emergent realization and collective potential, is evolving along an increasingly troubled path, now led primarily by corporate trajectories and unspoken capitalist visions, intertwined with the destructive influences and vested interests affecting the realms of localism-globalism, energy, economics, politics and all other segments of our inter-dynamic eco-social evolution."
Citing Internet issues such as "bandwidth matters, widening digital divides, and the development of technological society amid existential concerns for our narrow-minded economies and ecological survivability", Lowenberg, whose work as an artist has been core to his long career in Internet-based networking, also asked a question that was variously expressed in statements by other panelists: "How do the arts fit into this complexity?"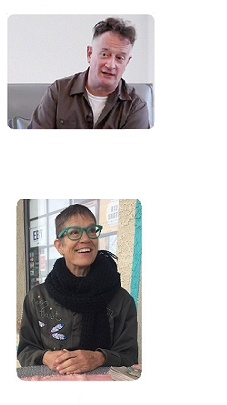 On the Facebook Social Media Narratives group, pioneer telematic artist Tom Klinkowstein -- whose early work included Telecommunications Performance via Facsimile, a 1981 networked performance with Robert Adrian that linked the Mazzo Club in Amsterdam and the Blitz Bar in Vienna -- began a series of questions to panelists and SAIC students by asking:
"In Martin Buber's 1923 essay, 'Ich und Du' (I and Thou), he portrays the holiness of a dialogic, deeply respectful relationship. How might social media facilitate artists being dialogical beyond likes and comments?"
Meanwhile, on a Google Doc shared with the Google Social Media Narratives Group, desert dweller and Arizona State University, Professor of Intermedia Adriene Jenik, whose computer and media art also spans three decades, cited her roots in alternative media centers, "where people from all walks of life could tell their stories and develop their voices."
"I'm very interested", she wrote, "in what others might suggest regarding a new social media platform and look forward to weighing in where I feel my experience and perspective can be of use."
"oh the things I imagine we could make together..."
- Marisa Parham
Along the way, panelists explored possible futures with wary optimism.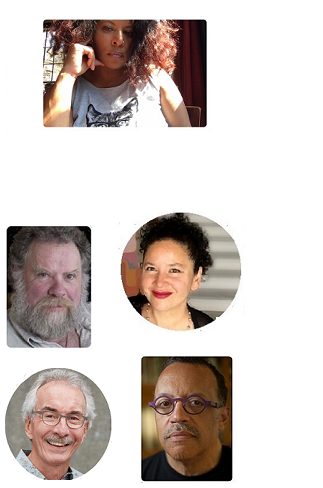 "Almost every significant concern one might attach to adult use of social media use is ultimately a problem with privacy and surveillance," Marisa Parham, Professor of English at Amherst College and Director of the Immersive Reality Labs for the Humanities, emphasizes. Parham, an advocate for the extraordinary work of black digital artists, writes:

"If I could have more confidence in our techno-state apparatuses, oh the things I imagine we could make together...

"For so many people, social media has amplified a sense of daily living as an art, which also opens an exciting entry point into engaging 'regular people' with working artists," she concludes. "There is so much joy, revolution, and possibility in this, yet yet yet…"

Elsewhere On this panel, trails for the arts community were set forth in varying ways -- from Founding Director of Boston Cyberarts George Fifield's account of the history of the role of social media in his 30 year curatorial practice and his important reminder of the need to build community; to artist Deanne Achong's narrative of her continuing search for a user friendly and ethical social media platform; from photographer Wendel White's account of the role/potential role of social media in his social justice-centered work and his interest in utilizing social media-based archives in his practice; to theatre artist Tommer Peterson's emphasis on inclusion and in particular, Native American inclusion, and his questioning of the phrase "for the arts".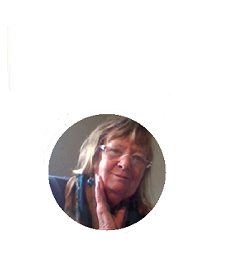 "In the past five years, working with students who are exploring creative practice on social media platforms that are increasingly not hospitable to challenging work, it has become apparent that it is time to explore the creation of social media platforms that would better serve creative practice," I responded, noting that:
"Everyone sees different things as regards the arts on social media. From my perspective in all of the courses in this field that I've taught in the past five years, I have been surprised, amazed, and thrilled by the ways in which students have explored creative practice on or about Social Media platforms -- in approaches that range from creative computer-mediated modeling of how social media impacts our attention (an Asian American student at Princeton) to using social media-based narrative to envision a world without racism (a black Rutgers Camden student); to creating a social media-based archive for non-binary visibility (last year at SAIC ATS). This year among many other projects, SAIC ATS Social Media Narratives students are using social media platforms as authoring systems to create projects that range from a Twitter-based matriarchal family history of African slavery in Barbados [by Wayne Tate] to a drawing diary tutorial --created in the Korean language and shared on YouTube [by July Yoon] --as an antidote to stress and Internet-overload. There may be better ways to say that it is important to envision a social media platform for creative practice, but 'for the arts' is a workable phrase."
In parallel, although the arts are central to this discussion, it should be noted that along the way basic needs for contemporary social media as a whole -- such as accessibility and funding for technical participation and support of diversity -- were strongly stated by several panelists.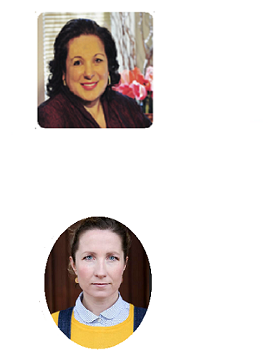 For instance, noting that "the lack of financial support and technical skills is a major obstacle to individuals/students/artists/educators ability to present their artistic voices and vision," Juana Guzman -- whose work has ranged from 18 years as Director of Community Cultural Development for the City of Chicago's Department of Cultural Affairs (DCA) to 13 years as the Vice-President of the National Museum of Mexican Arts (NMMA) in Chicago -- advocated for "issues of accessibility, participation and representation particularly for schools, diverse artists--both formal and informal and non art practitioners who are deeply rooted in rural and urban communities throughout the United States."
"And while we wait", Isobel Harbison, art critic, and art historian and Lecturer in the Art Department at Goldsmiths, University of London, suggests that we prioritize needs:
"And while we wait for those of you (the artists, technologists, designers) brilliant enough to intervene, to forge new models, new platforms, new modes of platform-cooperativism, and here, within this/ your module, innovate new and critical online gallery structures, unearth or platform vital narratives otherwise unspoken, and collectively imagine more efficient and mutually equitable networking applications, as creative people we also need to be careful to distinguish what's available from what's necessary. To make good beyond. There are habits and systems we need to kick together."
Hosting an Online Panel on a Facebook Group and Google Docs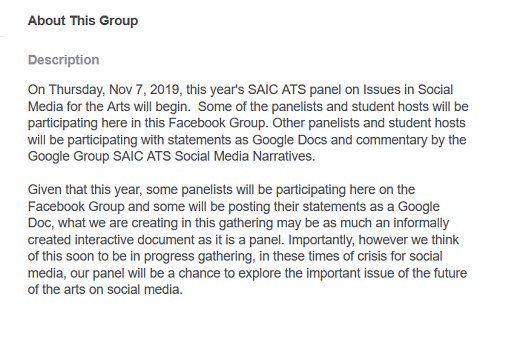 In 2016, when the first Issues in Social Media for the Arts panel was hosted on the Rutgers Camden Digital Studies Center's Facebook Group, other than archiving (which continues extremely time-consuming due to the large amount of content hidden under "more"), the Facebook Group interface worked very well for this online panel. All the participants knew how to use Facebook, and at that time, Facebook Group community contributed to a welcoming environment for arts-centered discussion. But two years later, in 2018, the year of widening Facebook scandals, and the year when the panel went with me to SAIC ATS (where it was hosted on the class Social Media Narratives Facebook Group), because two of the invited Guests, Robert Gehl and Juana Guzman, were no longer using Facebook, an option to use Twitter was added.
Twitter -- which since hallway-located screens at the 2007 South by Southwest (SXSW) conference galvanized a growing Twitter population -- has been important in reporting on Conferences, did not prove to be as hospitable a host for actual discussion. Due to Twitter's character limits, statements had to be hosted on other platforms, and although hashtags are serviceable for coverage of conferences or for organizing short bursts of information in content streams, as the 2018 Issues in Social Media for the Arts conference began, conversations between Juana Guzman and a Latinx SAIC student disappeared from the hashtag base. As a result, participants were less likely to include the conference hashtag in their posts. Without an inclusive hashtag base, conversations were lost in the fast-moving Twitter stream.
In 2019, when this third panel was in the works, I considered moving to a separate conferencing or community meeting system. This approach has been very effective in the Critical Code Studies Conference (which currently uses Vanilla), but that code-interest centered group is accustomed to negotiating different interfaces, and additionally because of the social media base of the class and the panel, exploring widely used free social media-based options was of primary interest.
Taking into consideration that Google Docs can be set up with Google Group-shared comment fields, a decision was made to explore this method of participation. Panelists, who did not want to use the Social Media Narratives Facebook Group, would post their statements as a Google Doc and share them with a newly-created Social Media Narratives Google Group (to which I sent invitations). Given that discussion is a core component of social media platforms, and that we were exploring social media platform affordances, the experimental nature of this choice seemed a viable approach.
Twelve panelists accepted the invitation to participate in the 2019 Issues in Social Media for the Arts SAIC ATS panel. I was not expecting more than three panelists to use the less-lively, less audience involved, more university research-oriented Google Docs method of participation. But I should not have been surprised that dissatisfaction with Facebook's corporate ethics resulted in wider participation in the Google Docs component than anticipated.
Three panelists -- Tom Klinkowstein, Marisa Parham, and Wendel White -- used the Facebook Social Media Narratives Group as their only participation method. Three panelists -- Richard Lowenberg, Tommer Peterson, and Ellen Sandor -- used both systems. Not unexpectedly, the conversation on Facebook was lively and interesting with participation not only from SAIC students, but also from the Facebook audience, notably Joe Matuzak, former Director of Arts Wire, and panelists from other years, Joy Garnett and Chindu Sreedharan. However, it should also be noted that the Facebook Group system is somewhat differently interfaced than the main Facebook platform. Indeed, in our class discussion of the pros and cons of Facebook, several participants looked at Facebook Groups as one of that platform's most worthwhile affordances.
Six panelists -- Deanne Achong, George Fifield, Juana Guzman, Isobel Harbison, Dal Yong Jin, and Adriene Jenik -- used Google Docs as their main participation method. Some user difficulties were expected in the Google Docs component, but the problems were greater than anticipated.
Issues included: overlooking the invitation to join the Google Social Media Narratives Group; not precisely selecting Google Docs as the place to post initial statements; and not negotiating the "share" field to include the Social Media Narratives Google Group. Additionally, rather than the community-inviting Facebook Group environment, panelists confronted a board that catered to individual documents. Given that Google Doc comments are intended for use in editing situations, the interface is understandable from Google's point of view, but from an experimental group discussion point of view, harkening back to early discussion interfaces, the need to click on each separate panelist's statement did not encourage group discussion.
Nevertheless, when it came to archiving the panel, in addition to panelists' statements, there was valuable input in Google Doc comment fields, and the whole was easier to archive than the Facebook Group, which is not designed for viewing lengthy responses.
Although I did provide instructions, in retrospect if Google Docs were used again for the purpose of community discussion, I would consider initially setting up a contents board with designated spaces for each participant's content, and then, as regards entering, templating, and hypertextually connecting their contributions, working with each panelist individually.
Blueskying a Social Media Platform for the Arts
Social media continues to have the potential to be flexible and surprising. Exploring the possibility that new platforms could potentially alter issues with the corporate control of social media, the premise set forth for this year's panel was Blueskying a Social Media Platform for the Arts.
In addition to the visions and concerns set out in the opening to this Introduction, panelists reiterated their desire for a more ethical and humane social media Infosphere environment, and they expressed concerns about signal vs noise. They pointed to the potential of galleries and archives on art-centered social media platforms; they addressed censorship, privacy, and content ownership. And they wrestled with the desire to use social media, despite its flaws.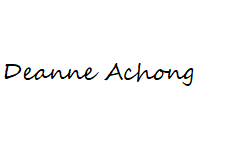 Noting that to a certain extent she was drawn to the noise of social media -- "The patterns, the background, the nonsensical. All the errors in code, the glitch" -- in her statement, artist Deanne Achong observed that: "And yet, on social media, the noise feels like an endless hum conjured up by magicians in the back room, forcing us to respond, to reply, to like, like, like. And the hum created by those millions of signals is intentionally meant to be overwhelming. Engineering our decisions, our behaviour."
Achong, who no longer uses Facebook, continues to use Twitter and Instagram. In her statement to the panel, she relates how in 2018 on Instagram, she produced a collaborative project where participants were invited to respond to lines from Robert Filiou / George Brecht's "THERE IS ALWAYS SOMEONE ASLEEP, AND SOMEONE AWAKE". Positive responses from the online public gave her a "sense of hope for the use of the tool. That one could pluck something out [of] the noise, and create the signal."
An Ethical and Humane Social Media Environment
Because 2018 was a dominant year of exposure of Facebook violations of privacy, ethical and moral issues with contemporary social media platforms were at the core of last year's (2018) panel, where Robert Gehl, a Fulbright Canada Research Chair and an associate professor in the Department of Communication at The University of Utah, stated: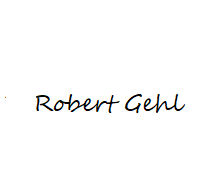 "The relationship between advertising and our sociality –- our connections to our friends, family, colleagues -– is precisely what I became interested in during the writing of my first book, Reverse Engineering Social Media. As I suggest in that book, Facebook and other social media are almost direct outgrowths of the late 1990s online advertising industry, which created the concept of surveillance capitalism: monitor what people do online then sell them things based on their activities."
This year, these shadows continued to underlie the dialogue, as panelists looked at the relationship of social media to the environment as a whole and weighed their priorities. For instance, in her statement Adriene Jenik observed that: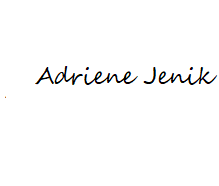 "As someone involved in political activism, I am deeply concerned about the impacts of state surveillance and control enabled in these platforms. And as an educator for decades, I see the increased anxiety in my students, and feel it myself the more I utilize and engage using a computer interface. As well, I am deeply concerned about the seeming hegemony of capitalism and the way that we continue to march in the direction of a climate catastrophe, against the apparent will of the vast majority of global citizens."
And Isobel Harbison emphasized that: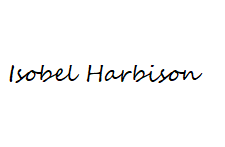 "For whatever sense of liberation, satisfaction, autonomy and community is felt through creation and communication on 'free' social media platforms comes at an enormous cost – precarious labour, intensified and monetized surveillance, political interference and collusion. Ecological damage. Not to mention social and individual harm of intense and widespread peer-anxiety."
Signal vs Noise: Creating Significant Work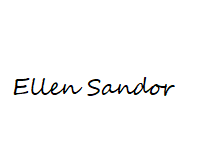 "In today's culture, anyone can curate their own gallery of their images, but to do it in such a way that makes an impactful, socially conscious statement, inspires inner growth, builds a bridge for deeper connection, harnesses historical contexts, or breaks open a whole new world of transformative ideas–these are a few trails for the arts community to tread with social media." - Ellen Sandor
It is not unusual for students in creative practice courses to be more inclined to create artwork that explores the issues than they are to address issues in discussion. Thus -- when in a visionary statement, Ellen Sandor called for social media-based artists' galleries of their work that "open a whole new world of transformative ideas." -- in class, several students were working individually and or collaboratively to create online exhibitions.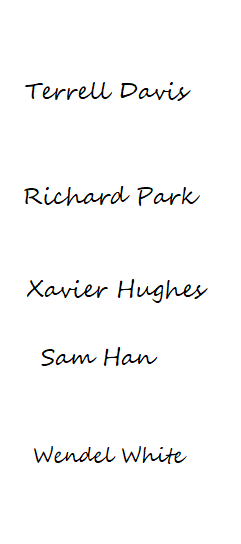 For instance, beginning in his midterm and completed in his final project, Terrell Davis used the Unity Game engine to design "the new futurity of the alter ego", an exhibition that explored photographic construction of envisioned bodies. In the process, he created an art walk-through adventure that incorporated user-choice paths -- and that introduced historical precedents, such as Mariko Mori's "Birth of a Star", as well as recent work, such as Ruth Ossai's "Miu Miu Babes".
For instance for his final project, fashion designer Richard Park designed and creatively interfaced a suite of pages that presented a timeline of his work, including the 2018 collection, that was influenced by fighting for equality in sexual orientation, and the 2019 Spring/Summer collection that -- in garment constructions influenced by the architecture baseline of the two cities -- combines his life experiences of the vibrant colors of night streets in Seoul and the lively concert venues of Chicago.
Other work in the social media narratives class that innovatively explored the construction of online galleries was Xavier Hughes' invitational Christine Museum, which is designed to exhibit the work of his classmates and colleagues, and Sam Han's photographs of unusual views of Chicago, that were taken in response to suggestions from his friends.
Meanwhile, on the panel, photographer Wendel White detailed his visionary longstanding work, Small Towns Black Lives. He observed that his practice has turned increasingly toward social justice in social media and the arts, and he expressed a desire for the power "to aggregate even more data and to ability to use that data (from the archive)" for his work.
In conversation, SAIC student Terrell Davis reinforced Wendel White's call for archiving potential on social media, by expressing public interest in White's work:
"This is also something particularly interesting to me learning the black history of New Jersey as a fellow black New Jerseyan. It makes me think of the ways in which my parents navigated the tail end of segregation into the Civil Rights Movement growing up in Jersey City and Hoboken, and also makes me think of the Great Migration and how my grandparents ended up in NJ from their original birthplaces in North and South Carolina."
"...how can we best organize, curate, archive, and promote the countless cultural treasures, major and minor, that are currently scattered across the vast reaches of the Internet? - Gary O.Larson in the 2018 panel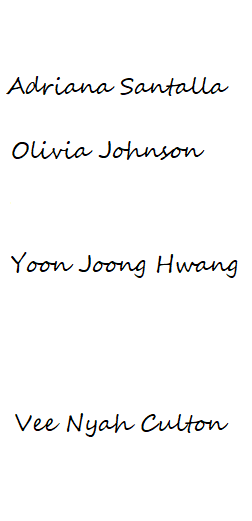 The impact of creating archives and the value of working with archives also permeate this semesters' work by SAIC students in the ATS Social Media Narratives class. For instance, on Instagram, Sound Department student Adriana Guillen Santalla created A 70s Rock Music Time Capsule that brought sound clips and interviews from this era to new audiences. Using archiving as a way to provide background for narrative work, Olivia Paige Johnson, created a YouTube archive of vintage videos, that is indexed on Twitter and Instagram and was inspired by the need for source material to illustrate a social media-based narrative set in the 1990's.
And, using Facebook as a source for biographical information, with his permission, Yoon Joong Hwang created an Instagram-interfaced biography of the life of her friend, John.
On other creative fronts, using social media as a platform for creative criticism, a student co-opted memes as a template on which to convey strong, powerful, reactive emotions. And on YouTube, Vee Nyah Culton created "A Grown Adult Runs Into Bullets | Hotline Miami", the first of a series of walkthroughs of violent games -- in which an animated host attempts to play without using guns.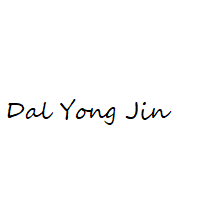 "Last, but not least, social media platforms work as the sources of transmedia storytelling, referring to the flow of content across multiple media platforms. Previously, cultural creators used literature, for example, as the source of films and television dramas. However, in the 2010s, as indicated in the Asian context, cultural producers utilize anime, manhwa, and webtoon (web comics) for these big screen culture. Since anime and webtoon are the symbols of written communication and visual content, these contemporary arts on social media platforms like Naver and Kakao in Asia play a significant role in reshaping our contemporary culture and arts. "
- Dal Yong Jin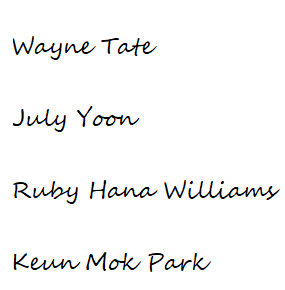 I would like to say that we are this far along in American social media, but we are not. That said, in addition to the works mentioned in this section, two introduction-mentioned works in this year's Social Media narratives class -- Wayne Tate's Twitter-based matriarchal family history of African slavery in Barbados and July Yoon's YouTube-based drawing notebook antidote to Internet-overload -- as well as Ruby Williams transmedia exploration of contemporary views of angels in the context of near-death experiences, and Keun Mok Park's transmedia combination of Facebook-based narrative and the creation of sculptural dioramas -- have contributed to envisioning the transmedia potential of the social media environment.
Furthermore, the interplay between ideas expressed in the panel and creative work in the hosting class is of interest not only in itself but also in envisioning art-centered social media platforms of the future. From my point of view, both the new works created this year in the SAIC ATS class and the works that we covered in the syllabus indicate that social media is a more fertile ground for creative practice than is generally acknowledged. Thus, while I strongly agree that it is important not to isolate artists from the larger public represented by contemporary social media platforms, I also want to emphasize that creating alternative platforms that are both centered on the arts and welcoming to the general public is both important and viable.
A Concluding Look at Censorship, Privacy, and Content Ownership
Regulation is fraught with the peril of what administration is doing the regulation. Alternatively, exploring the issues for the arts in contemporary social media -- as this series of panels has sought to do -- can be thought of as a groundwork for reordering the social media environment. This introduction concludes with a summery of issues of censorship, privacy, and content ownership and a few suggestions of social media affordances that are needed in the future.
Censorship
Throughout the Fall semester, the issue of potential censorship continued to arise as students wondered if work on which they has spent many hours would be censored. On the 2018 panel, Arts Advocacy Program Associate at the National Coalition Against Censorship (NCAC) and host of the NCAC's new Artist Rights website, Joy Garnett, who also joined the 2019 panel with censorship updates, began her 2018 statement by saying: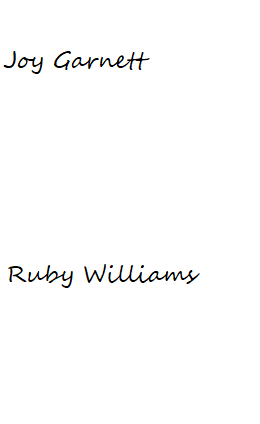 "Social media increasingly determines what people may or may not see or read about the world. Artists, who have grown to depend on visual platforms like Instagram (which is owned by Facebook) to share their work, are in a constant battle over the removal of their works and take-downs or suspensions of their accounts. These frequent removals often stem from a vaguely worded no-nudity policy and confusion over what constitutes 'artworks' or images of cultural import in their Terms of Service."
On this year's panel, SAIC painting student Ruby Hana Williams responded both to Tom Klinkowstein and to Isobel Harbison with her personal history of the impact of censorship on her work, writing to Harbison:
"...I do use social media in my personal life and developing art practice and have come across many obstacles - on the platform Instagram in particular. Their new 'community guidelines' are a thinly veiled step towards total dystopia and censorship. I found this in my feminist body positive work on instagram being cracked down on as well as many of my friends- artists and sex workers, as well as women that just aren't afraid of their body. This speaks to Instagram's (and subsequently Facebook's although I don't engage in Facebook) shaping as a patriarchal tool to further objectification and censorship of women's bodies when they aren't profitable to Instagram itself."
Privacy
In her panel statement, Marisa Parham strongly stated the need for privacy on contemporary social media: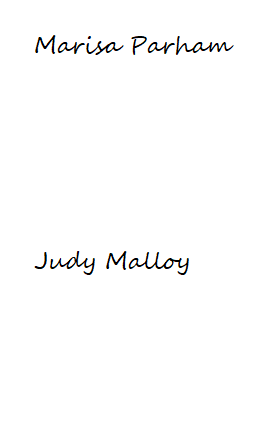 "...if I am blueskying social media, the first thing I want is a hyper controllable and situationally aware privacy mechanism. I want a nullifier, an encryption mechanism literally keyed to my own sense of will and desire, and that also (maybe even sometimes against my will and desire) disallows forms of sharing that might be newly compromising. I want to opt-in to sharing, rather than be forced to opt-out. I want to be able to recall all traces of myself to myself instantly, a right to actual ephemerality."
Judy Malloy: "Yes! And there is no reason we cannot have this. After Social Media Archeology and Poetics was finished, I plunged into book-length accounts of the forming of contemporary social media platforms. With Arts Wire's (a woman founded platform, thanks Anne Focke) 10 year survival on my mind, (Thanks former director Joe Matuzak for joining us here), in the histories of the founding of Facebook Twitter and Myspace , I was amazed at how this was done and how it could be replicated. There is no reason that we in the arts and humanities have to accept the surveillance, loss of privacy, ethical problems in general, censorship, control of our content, corporate-instigated changes that create hostile environments for creative practice . We are capable of creating new infosphere enriching platforms..."
Onward...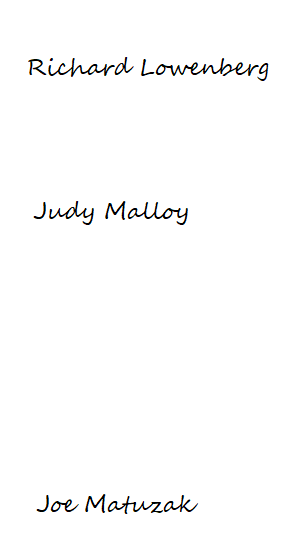 In his statement, Richard Lowenberg set forth a list of Considerations for Social Networks for the Arts (available here) that began with preliminary considerations, such as "Project conceptualization and grounding", and in its additional considerations section looked at issues such as privacy, "Real names or anonymity", "Low and high bandwidth options, "Selectable arts apps menu" and "Open and closed systems".
Adding to this, after working with students in three different educational institutions, in addition to a surveillance-free ethical system, open to many voices, and to the many related overall visions expressed in this panel, including presence/online gallery systems and archives for artists and art works, I would also be looking at including artists whose primary work is not art and technology; creating a dynamic for building and welcoming audiences; informal conversation systems, including connection with artists from other cultures; inclusive metrics (if metrics are included at all); and a guarantee of no software environment changes that impact historical or existing art works. I also like Richard's "selectable arts apps menu", which might include access to authoring systems, access to copyright free material, and jobs and opportunity listings -- among other things.
In addition to panelists and SAIC students, on Facebook, the conversation was joined by former Arts Wire Director, Joe Matuzak, who reminded us of the strength of the arts in content-driven environments and of the history of problematical approaches to content in corporate environments, such as AOL. Joe also initiated a discussion of changing standards, such as the erosion on contemporary social media platforms of the historical "you own your own words" concept.
"When considering what would be needed in a contemporary social media platform that was hospitable to the arts, a clear you own words and your own data statement would be desirable," I emphasized.
onward...
content | code | process, January, 2020