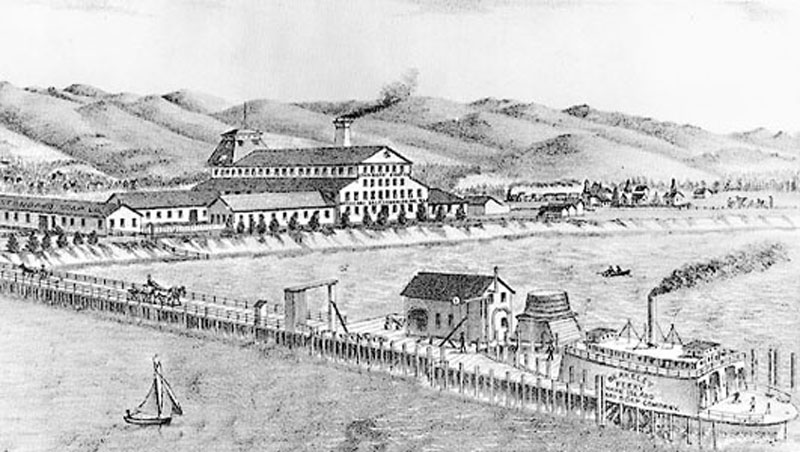 New Proposals for a Berkeley Ferry
Letter to the Daily Cal, April 6 2009
Letter to WETA Board, April 4 2009
Daily Planet Opinion Piece, March 26 2009
Jim McGrath's letter to the Planning Commission and the Berkeley CIty Council, March 15 2009
Response to Hornblower Charters, February 18 2009
Comments on the WETA Draft EIS/EIR, December 2 2008
September 20 2005 Berkeley City Council meeting
Berkeley drops the Gilman site and directs WTA to concentrate further studies on locations in the Berkeley Marina. (The discussion starts at time 42:30 on the recording.)
The Doubletree Hotel Option (.html) (.doc)
Parking study for the U. Ave. site
Parking study for the Doubletree Hotel site
Authors' response to discussion by Mary Culnane
Discussion of the SNAME paper by Mary Culnane, WTA Engineering Manager
Design, Economics and Politics: The Viability of Urban Ferry Systems (.pdf) (.doc)
(A paper for the Society of Naval Architects and Marine Engineers, using the Berkeley Ferry as a case study.)
Notes and reports from the first WTA Berkeley Workshop.
Relative Energy Efficiency
Comparing existing and historical East Bay ferries with cars, busses and trains.
Site Selection
Summary of pros and cons of various Berkeley/Albany terminal sites.
The debate over Senate Bills 915 and 916
Including letters to the Daily Planet and the Sierra Club resolution.
The August 2001 Proposal
Why Berkeley should build a new ferry that only goes 18 knots.
Update to the Update
The 1999 San Francisco Regional Ferry Plan Update, reviewed in the context of the new plan.
The Berkeley Pier
Re-examining the historic location of the Berkeley ferry
The Sierra Club position
A recent letter summarizing the Sierra Club position on ferry service to Berkeley, with commentary.
The BDA position
Berkeley Design Advocates supports the Gilman Street location.
Larkspur in Berkeley?
Graphic depiction of the Larkspur ferry terminal, complete with perimeter road and 1,366 parking spaces, overlaid on the Berkeley/Albany waterfront (just to give a sense of proportion).
A Detailed Plan For a Berkeley to San Francisco Ferry Service
From a recent technical paper for the Society of Naval Architects and Marine Engineers.
Ridership and Parking Analysis
Based on a new survey and analysis by WTA.
Comments on the WTA EIR
A tale of asparagus, strawberries and pineapples.
"Ferries for the San Francisco Bay Area: New Paradigms from New Technologies"
The complete technical paper by Chris Barry, Paul Kamen, and Brian Duffty presented at the Asilomar 2002 joint meeting of the northern and southern west coast sections of the Society of Naval Architects and Marine Engineers (SNAME).

Photo from the future: An AC Transit ferry approaches the new terminal on the south side of the Berkeley Pier.