KTXK Radio
Texarkana Community College
Texarkana, Texas
Then and now:

KTXK has now finished a major upgrade to 100,000 watts.
The first page shows the transmitter and old antenna systems
This second page shows the first portion of the project, the electrical upgrade and equipment delivery.
The third page shows the installation of the antenna.
The forth page shows the installation of the coax and transmitter.
The fifth page shows the final installation of the new transmitter and new directional antenna
---
KTXK operates from a transmitter site near the communities of Hooks and Redwater, Bowie County, Texas.
This page shows the electrical installation and delivery of the antenna and transmitter.
---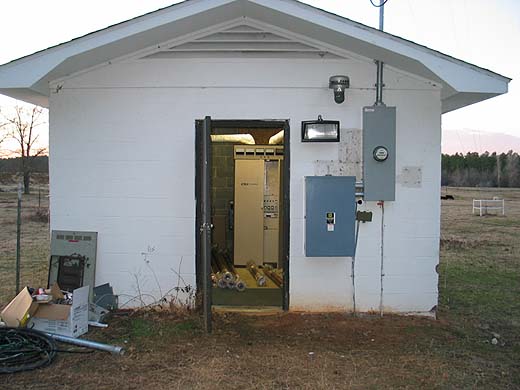 Looking into the transmitter building after delivery of the antenna system. The new 200 amp electrical service is now installed on the building.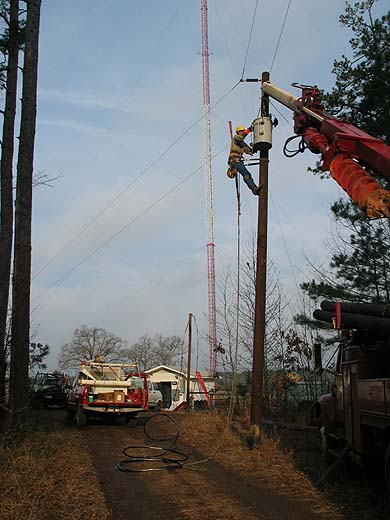 The new 37.5 KVA transformer is installed.
---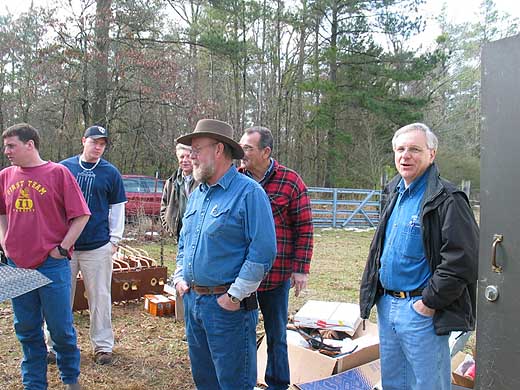 The college crew ready to take delivery of the transmitter. Steve Mitchell, KTXK manager, is on the right.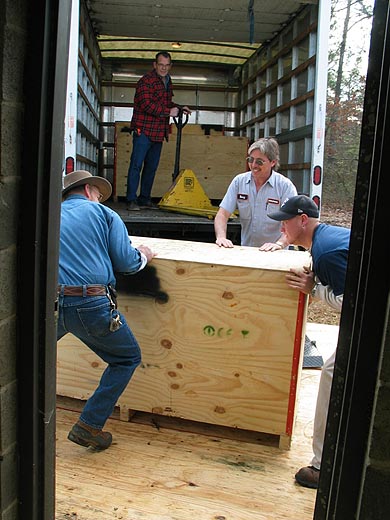 The transmitter crates being unloaded.
---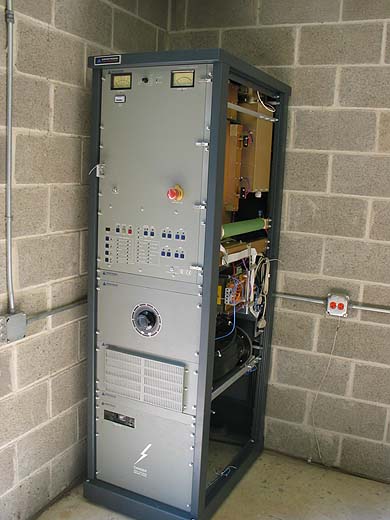 The PA cabinet delivered
---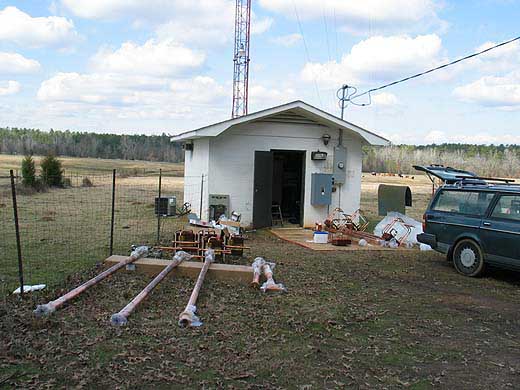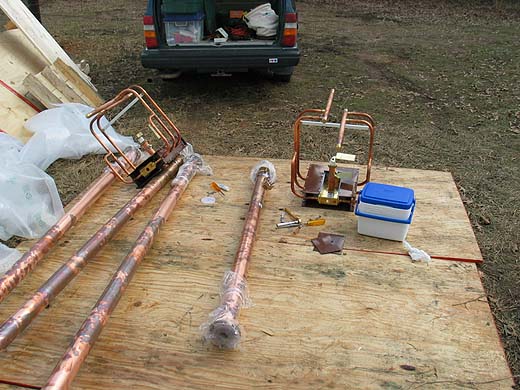 The antenna system is unpacked and laid out for assembly.
---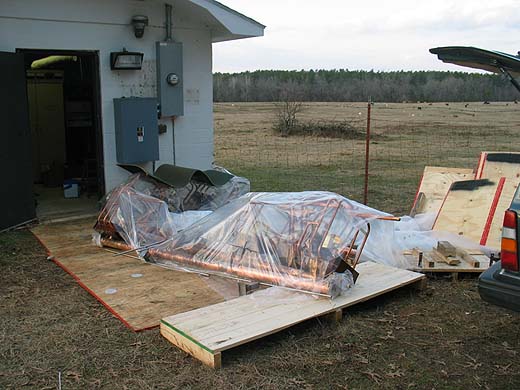 The new antenna, ready for lifting and wrapped up for the night.
---
The first page shows the transmitter and old antenna systems
This second page shows the first portion of the project, the electrical upgrade and equipment delivery.
The third page shows the installation of the antenna.
The forth page shows the installation of the coax and transmitter.
The fifth page shows the final installation of the new transmitter and new directional antenna
---
Return to the "look" page

© 2004 Broadcast Engineering Services of Bonny Doon