KTXK Radio
Texarkana Community College
Texarkana, Texas
Then and now:

KTXK has now finished a major upgrade to 100,000 watts.
The first page shows the transmitter and old antenna systems
The second page shows the first portion of the project, the electrical upgrade and equipment delivery.
The third page shows the installation of the antenna.
The forth page shows the installation of the coax and transmitter.
This fifth page shows the final installation of the new transmitter and new directional antenna
---
KTXK operates from a transmitter site near the communities of Hooks and Redwater, Bowie County, Texas.
Here is how the installation of the new antenna and transmitter was wrapped up.
---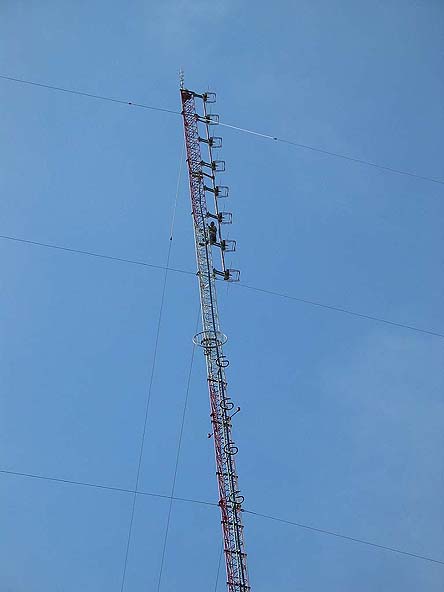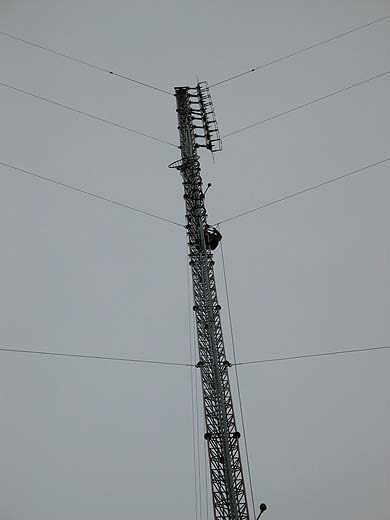 The new antenna, complete and ready to go!
---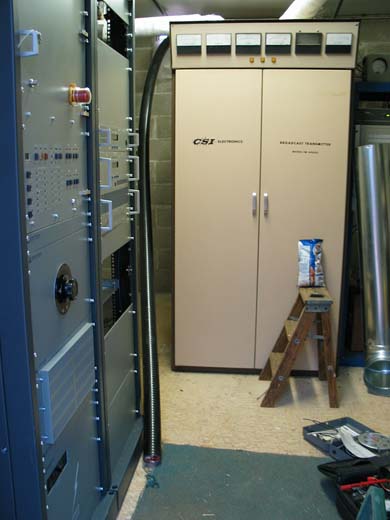 The new transmitter and the old.
---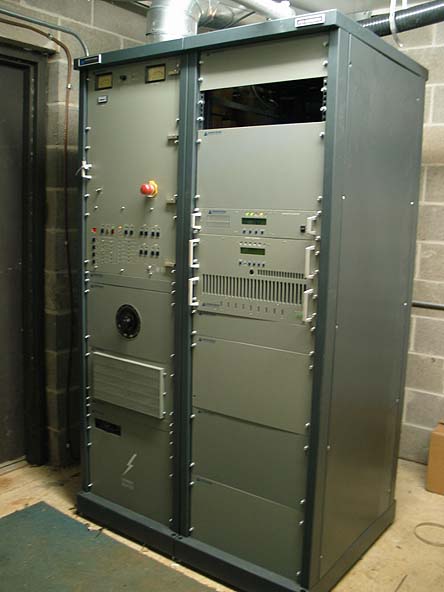 The new Armstrong 15KW transmitter, in place and ready to go.The empty panel space will hold the new Bird Wattmeter panel.
---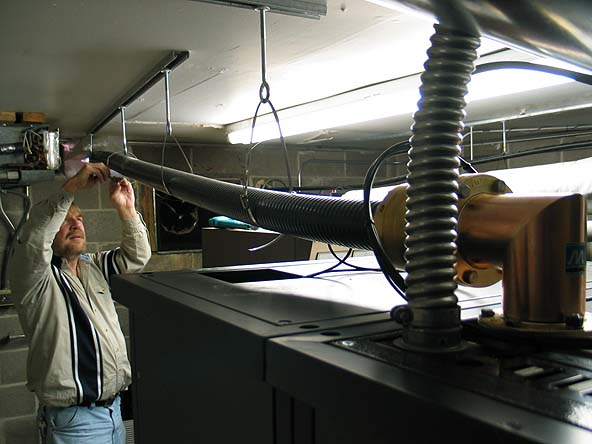 Adjusting the inside hangers
---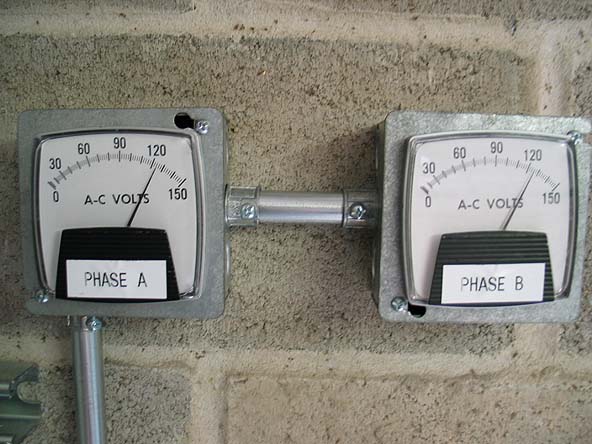 The transmitter site is at the end of the rural electric coop line, and during the winter, the line voltage is high!
---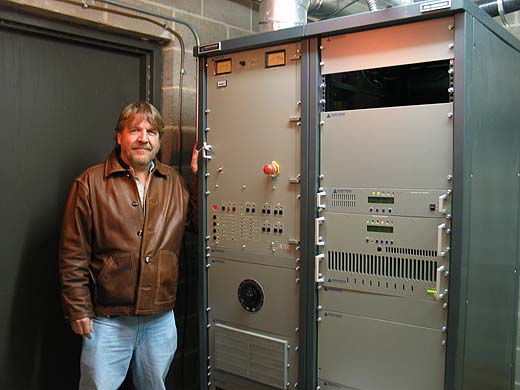 Scott Williams, CE of KTXK, with his new baby on the air.
---
The first page shows the transmitter and old antenna systems
The second page shows the first portion of the project, the electrical upgrade and equipment delivery.
The third page shows the installation of the antenna.
The forth page shows the installation of the coax and transmitter.
This fifth page shows the final installation of the new transmitter and new directional antenna
---
Return to the "look" page

© 2004 Broadcast Engineering Services of Bonny Doon