KTXK Radio
Texarkana Community College
Texarkana, Texas
Then and now:

KTXK has now finished a major upgrade to 100,000 watts.
The first page shows the transmitter and old antenna systems
The second page shows the first portion of the project, the electrical upgrade and equipment delivery.
This third page shows the installation of the antenna.
The forth page shows the installation of the coax and transmitter.
The fifth page shows the final installation of the new transmitter and new directional antenna
---
KTXK operates from a transmitter site near the communities of Hooks and Redwater, Bowie County, Texas.
Here is how the installation of the new antenna system looked.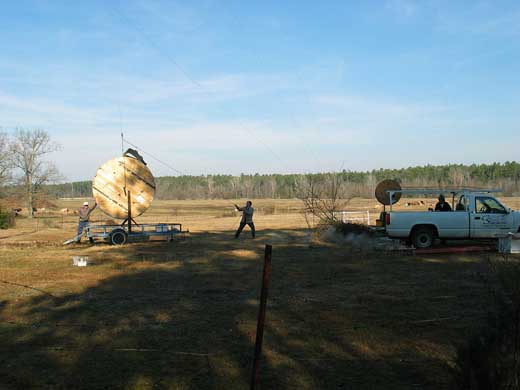 The 3" diameter heliax cable reel (820 lbs.) being lifted into place on the spooler.
---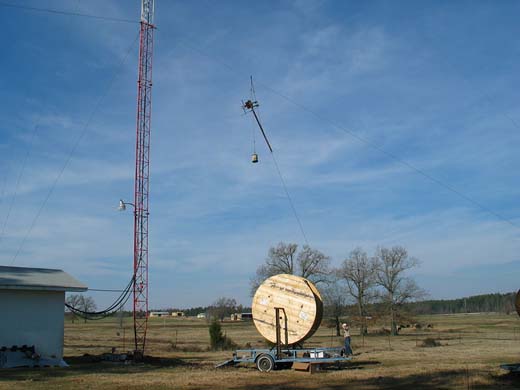 The first antenna on it's way up.
---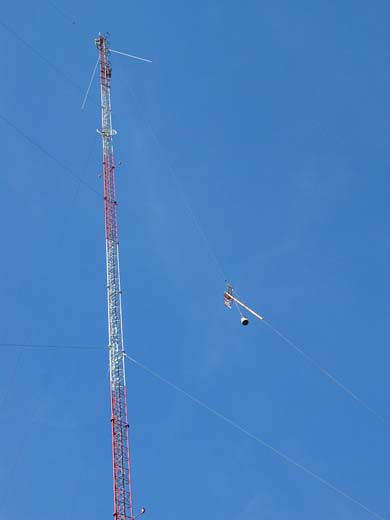 The first bay of the new antenna, mid-way up.
---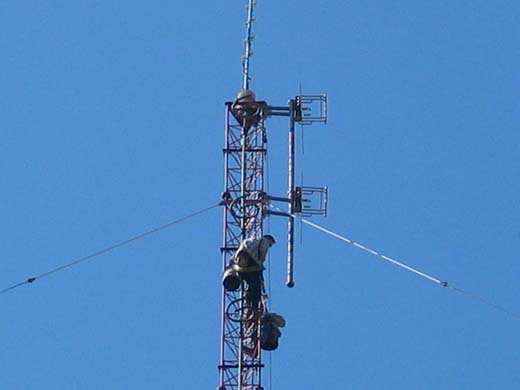 Two bays up and in place, 350 feet above ground.
---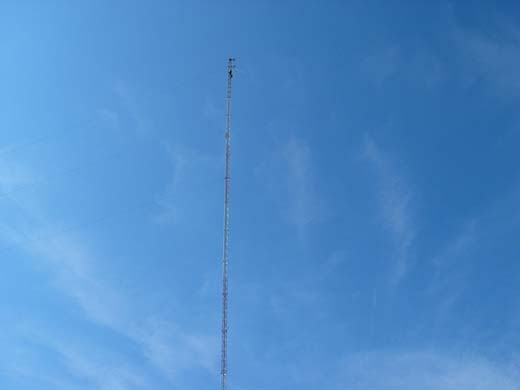 The same view, without zoom. It's a long way up there.
---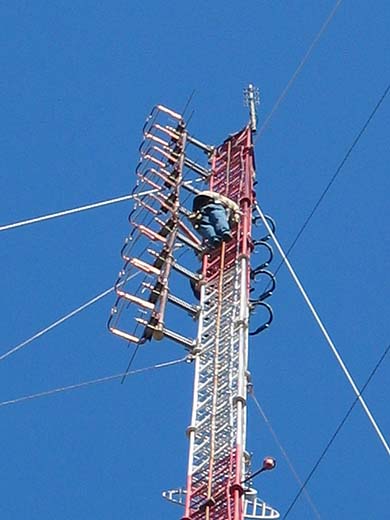 Now that they are up and in place, they need to be aligned. Not so easy!
---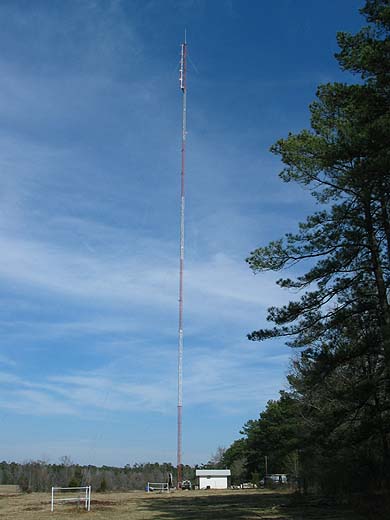 The overall view from 1/4 mile west of the site.
---
The first page shows the transmitter and old antenna systems
The second page shows the first portion of the project, the electrical upgrade and equipment delivery.
This third page shows the installation of the antenna.
The forth page shows the installation of the coax and transmitter.
The fifth page shows the final installation of the new transmitter and new directional antenna
---
Return to the "look" page

© 2004 Broadcast Engineering Services of Bonny Doon