Please Note:
My website at this address is no longer active. If you have gotten here through old bookmarks, please update them and join me at my beautiful new location:
Thanks and blessings!
Raleigh, NC
Need directions? Click here!


I am available from 11:30am to 6:30m, for half-hour and full hour readings. Although I welcome and accommodate walk-ins when possible, to avoid delays or disappointment, I strongly recommend that you make an appointment by calling Dancing Moon at (919) 833-8081

---
=-= Sign up today =-=

Final Tarot Class of the Autumn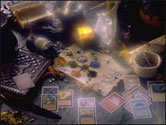 Reading for Others: Advanced Tarot Practice

Only offered every year or two, don't miss this opportunity!
Either or both of my introductory classes are required.
Saturday, November 7
1 - 6 pm
For details, please go here.