I will give you practical ways to envision, connect to, and
create the life that is your highest calling.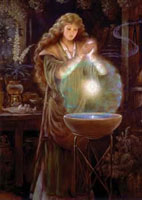 Since 1972, I have worked with the Tarot, serving many hundreds of clients throughout the United States and Canada. I offer a number of services, including:

In-person readings: In the gentle, healing comfort of my home in the woods north of Durham, I will welcome you with serenity and hospitality. To review my rates, click here.

Telephone readings: If you have a phone and email, you can now easily purchase a reading from me, no matter where you are! To find out more or to make a purchase, click here.

Pre-pay package plans: With a plan to fit every budget, many of my pre-pay packages cost less than half of what you would pay for multiple readings over the course of a year. Click here to learn more.

Consultations at Dancing Moon of Raleigh, NC: Twice a month, it is my privilege to offer my services from 11:30am to 6:30pm at Dancing Moon Books and Gifts. To review my upcoming schedule, click here. To make an appointment, get directions, or learn more about Dancing Moon, click here.

Tarot Meetup: Every month, I lead the Raleigh-Durham Tarot Enthusiasts Meetup. This free event welcomes all levels of Tarot enthusiasts, from beginners to collectors to professionals. It is a very fun, eclectic group that is always glad to welcome newcomers. To learn more, click here.

Owlsong Herbal Blessings: Featuring sachets, potpourris and other gifts from the garden to bring a little Green Magic into your life. Click here for more information.

Classes and workshops:
The Spring Tarot classes are now completed. Please check back soon for an announcement for my Herbal Blessings class.

Predict Your Future by Co-Creating It

My Tarot readings are for creative, motivated people who prefer to live extraordinary lives. I have worked with hundreds of clients for over 37 years. I am a member of the American Tarot Association, which encourages the highest standards for rigorous skill, knowledge and integrity. And my own code of ethics reflects my commitment to offering you impeccable service. My passion is to work for compassionate social change by tending and spreading the flame of Creativity. Allow me to open your heart and awareness in new, powerful ways that bring soulful abundance and blessings to your life.

Offering exceptional service and care:

Included with your reading, you can be emailed a digital photo of the cards
All readings of an hour or more receive a cassette audiotape of the session
Empowering, inspiring readings for parties or your special event
Very flexible appointments to suit your schedule
Customized gift certificates for family, friends, clients and colleagues


What can my Tarot readings do for you?
Tarot is a time-honored tool for understanding the many energies and forces that are flowing in your life. Like a thermometer that indicates whether you should wear a sweater or shorts, or a barometer whose readings can reflect an oncoming storm, the Tarot uses archetypes, symbols and patterns that can help you focus on the priorities in your life. Its symbols transcend language, time, and culture and will resonate with your Deep Awareness.

Guided by a skilled practitioner like myself, the Tarot speaks to you in universal images that your inner wisdom already understands. Your customized reading can cover every possible topic of concern, including:
How present influences and concerns may shape your future
A month-by-month analysis of the coming year
Ways to assess career, health, relationship or creative goals
New options to weigh choices and resolve conflicting priorities

© 2009 Beth Owl's Daughter - All rights reserved