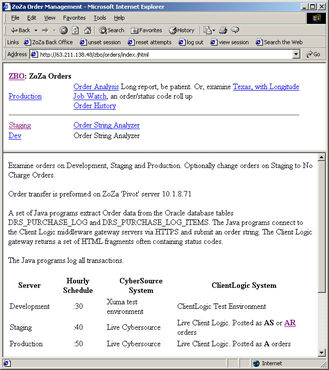 Order tracking.
Orders were built on the web site and transmitted hourly to our fulfillment vendor, Client Logic.
For reasons which never fully saw the light of day, Client Logic would change the format of their Order Input structures quite regularly. As a result we often had orders bumped for no readily apparent reason. Also the Client Logic Address Verification Service had different geographical information than ours, and some a fair number of orders were rejected from their side which were OK on ours.
Therefore we monitored the order stream pretty closely, and hand-wrestled any orders which got stuck.